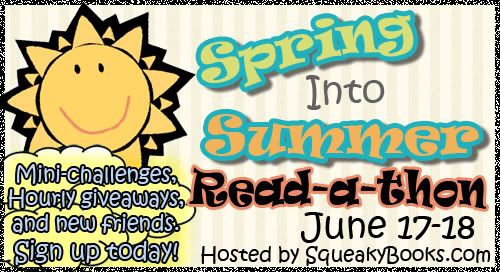 I didn't get much sleep last night (I couldn't fall asleep until four thirty) so I overslept but now that I'm awake-I am ready for the Spring into Summer Read-a-Thon.
These are the books I'm planning on reading:
1. Lunarmorte by Samantha Young
2. Nightshade by Andrea Cremer
3. Where I Belong by Gwendolyn Heasley
4. Between Here and Forever by Elizabeth Scott
5. Need by Carrie Jones
This is my goal over the next thirty hours, I'm planning on reading these five books. I don't even know if it's possible but that's my goal.
How is everyone else doing on the read-a-thon?